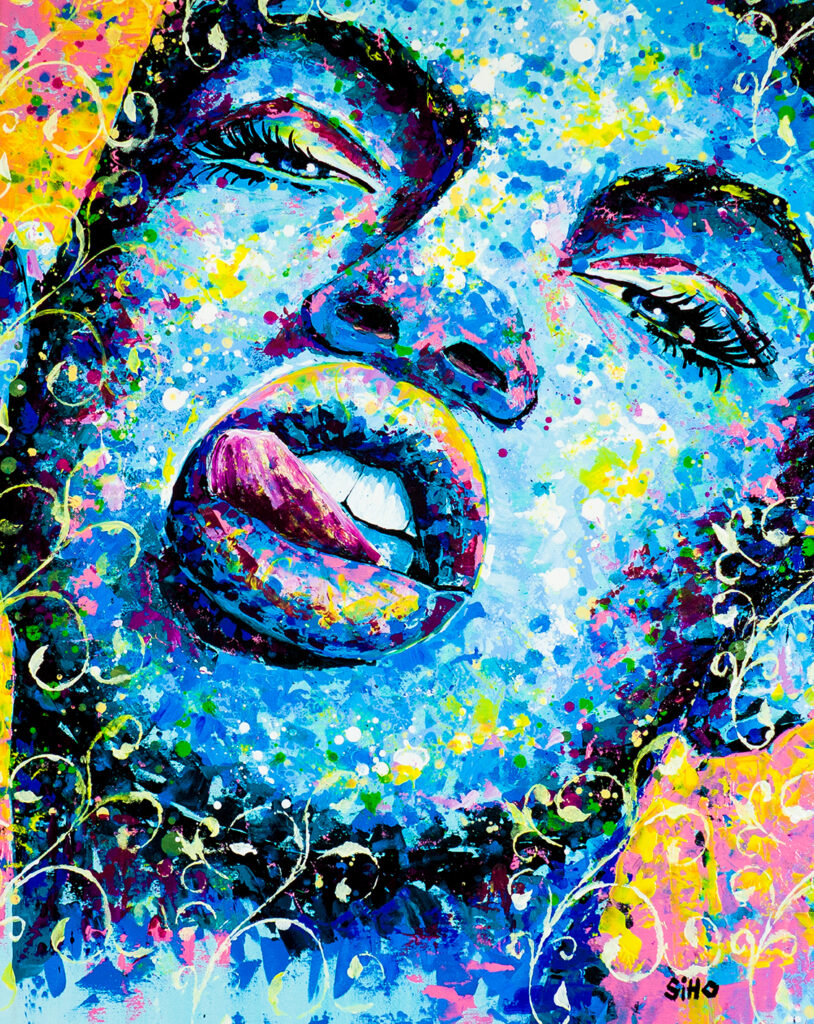 Just a little cheecky
Portrait of a woman. Acrylic paint spraying technique.
Abstract art.
Original art
2019
Certified unique
Acrylic painting on canvas
80 x 100 x 2 cm
Stretched on stretcher free shipping worldwide 2 300,00€
Rolled free shipping worldwide 2 000,00€
Pick up in studio 1 800,00€
Secure payment via PayPal and bank transfer.
Payment in instalments possible.
Please do not hesitate to contact me.

Nur ein bisschen frech
Porträt einer Frau. Acrylfarben Spritztechnik.
Abstrakte Kunst.
Original Kunst
2019
Zertifiziertes Unikat
Acrylgemälde auf Leinwand
80 x 100 x 2 cm
Auf Keilrahmen aufgespannt kostenloser Versand weltweit 2 300,00€
Gerollt kostenloser Versand weltweit 2 000,00€
Abholung im Atelier 1 800,00€
Sichere Zahlung per PayPal und Banküberweisung.
Zahlung in Raten möglich.
Bitte zögern Sie nicht, mich zu kontaktieren.

Juste un peu effronté
Portrait d'une femme. Peinture acrylique au pistolet.
Art abstrait.
Art original
2019
Pièce unique certifiée
Peinture acrylique sur toile
80 x 100 x 2 cm
Tendu sur châssis Livraison gratuite dans le monde entier 2 300,00€
Roulée Expédition gratuite dans le monde entier 2 000,00€
Enlèvement à l'atelier 1 800,00€
Paiement sécurisé par PayPal et virement bancaire.
Possibilité de paiement en plusieurs fois.
N'hésitez pas à me contacter.