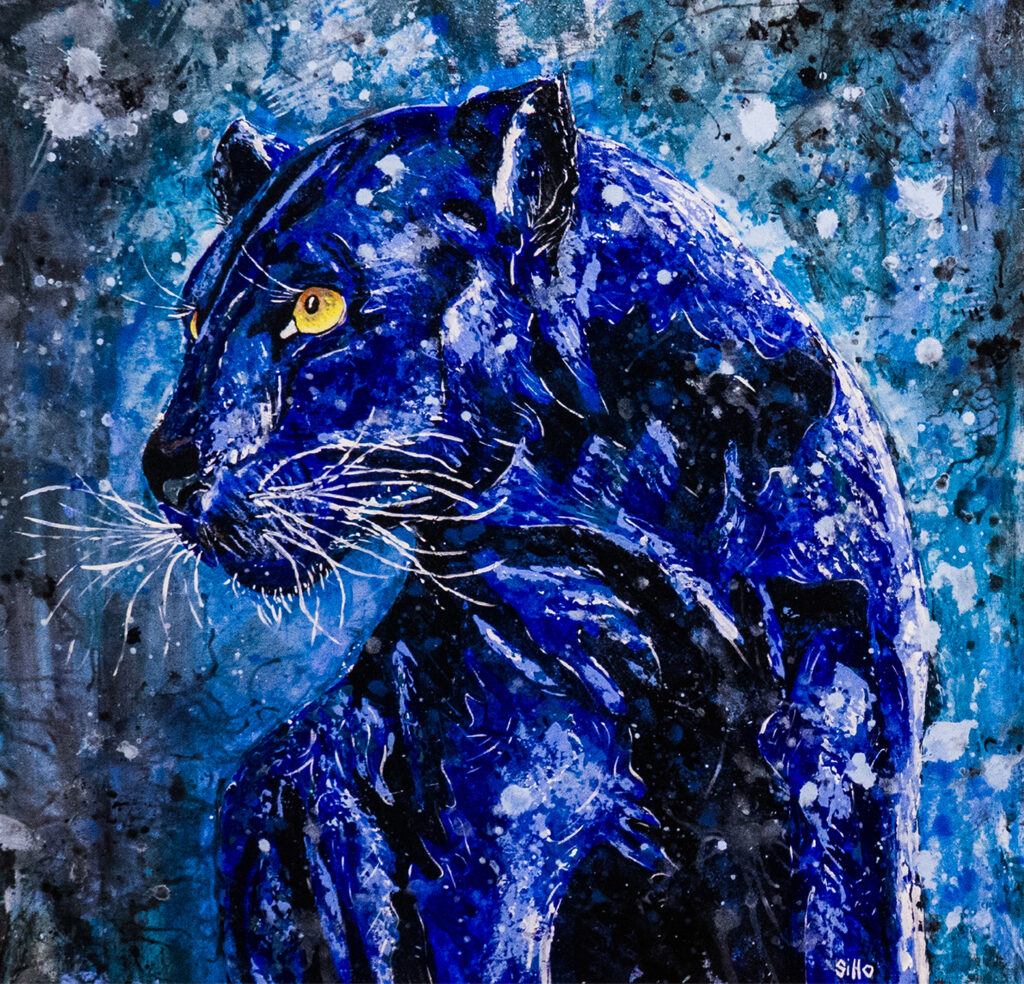 Black Panther
"The wild needs all your attention".
Animal painting. The black panther. Big cat.
Abstract art.
Original art
2018
Certified unique
Acrylic painting on canvas
95 x 95 x 2 cm
Stretched on stretcher free shipping worldwide 2 300,00€
Rolled free shipping worldwide 2 000,00€
Pick up in studio 1 800,00€
Secure payment via PayPal and bank transfer.
Payment in instalments possible.
Please do not hesitate to contact me.

Schwarzer Panther
"Die Wildnis braucht deine ganze Aufmerksamkeit".
Tiermalerei. Der schwarze Panther. Großkatze.
Abstrakte Kunst.
Original Kunst
2018
Zertifiziertes Unikat
Acrylgemälde auf Leinwand
95 x 95 x 2 cm
Auf Keilrahmen aufgespannt kostenloser Versand weltweit 2 300,00€
Gerollt kostenloser Versand weltweit 2 000,00€
Abholung im Atelier 1 800,00€
Sichere Zahlung per PayPal und Banküberweisung.
Zahlung in Raten möglich.
Bitte zögern Sie nicht, mich zu kontaktieren.

Panthère noire
"La nature sauvage a besoin de toute ton attention".
Peinture d'animaux. La panthère noire. Grand félin.
Art abstrait.
Art original
2018
Pièce unique certifiée
Peinture acrylique sur toile
95 x 95 x 2 cm
Tendu sur châssis Livraison gratuite dans le monde entier 2 300,00€
Roulée Expédition gratuite dans le monde entier 2 000,00€
Enlèvement à l'atelier 1 800,00€
Paiement sécurisé par PayPal et virement bancaire.
Possibilité de paiement en plusieurs fois.
N'hésitez pas à me contacter.