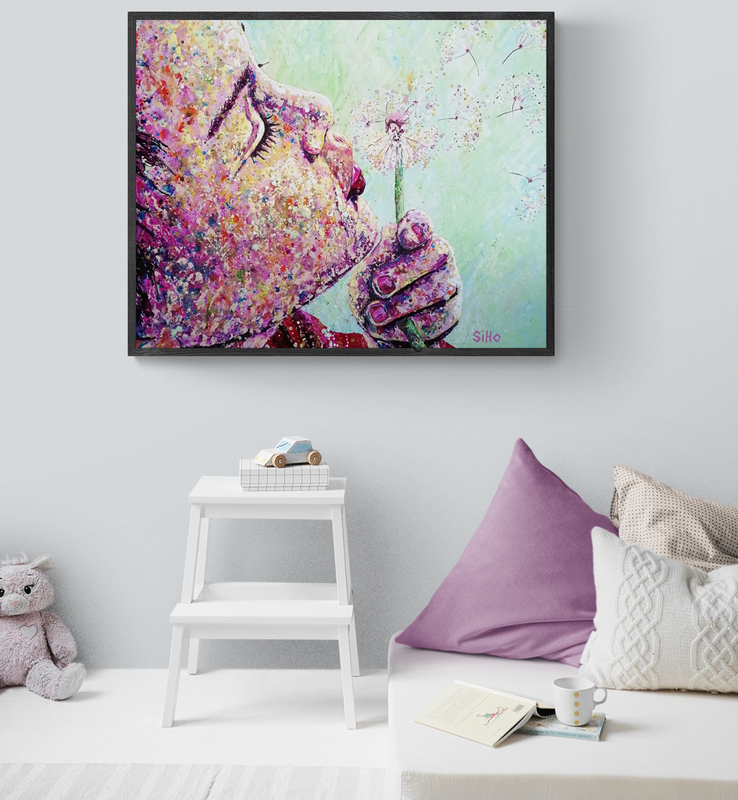 THEA
"Dandelions, like all things in nature are beautiful when you take the time to pay attention to them".
Acrylic painting with palette knife, brush, sponge, fingers and much more.
For this painting I was so inspired by a photo of a friend that I absolutely had to paint it.
Dandelions are very special and they have a gift: they fulfil wishes when you blow on them. We all have wishes and dreams. At the moment, I often wish for clarity, peace, patience and time.
A firework of colours. I can never really predict where the paint will actually fall on the canvas. My painting is partly based on chance. The end result is always something I could never have foreseen.
July 2019
Acrylic on Canvas
100 x 80 x 2 cm
39,3 x 31,5 x 0,79 inch
2000€ Free Shipping