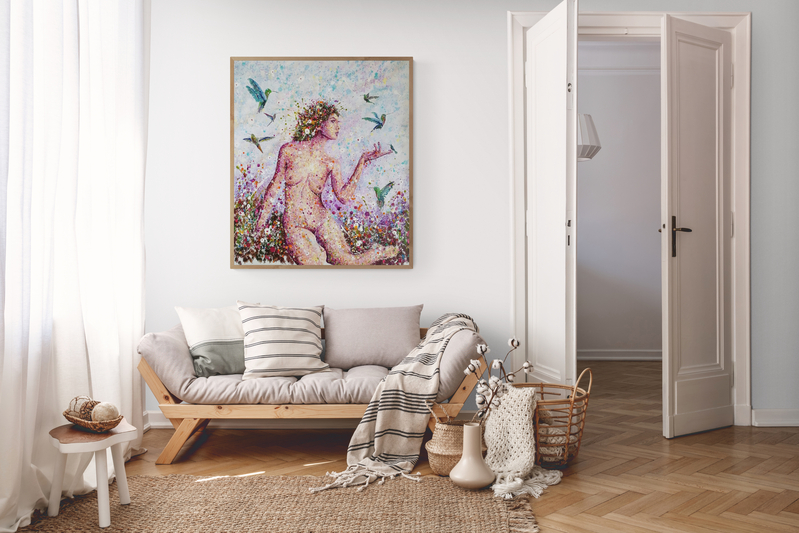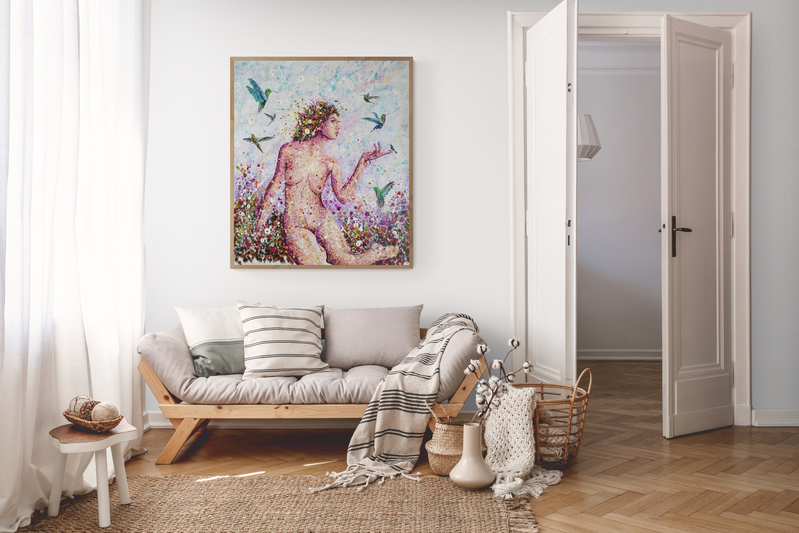 ZONGET
"Zonget" She is called the "mistress of the flocks" and watches over the entire animal kingdom, especially birds.
Acrylic painting created with a brush. It presents the beauty of a woman in nature. Surrounded by many small hummingbirds
A firework of colours. I can never really predict where the paint will actually fall on the canvas. My painting is partly based on chance. The end result is always something I could never have foreseen.
April 2021
Acrylic on Canvas
90 x 105 x 2 cm
35,4 x 41,3 x 0,79 inch
2100€ Free Shipping