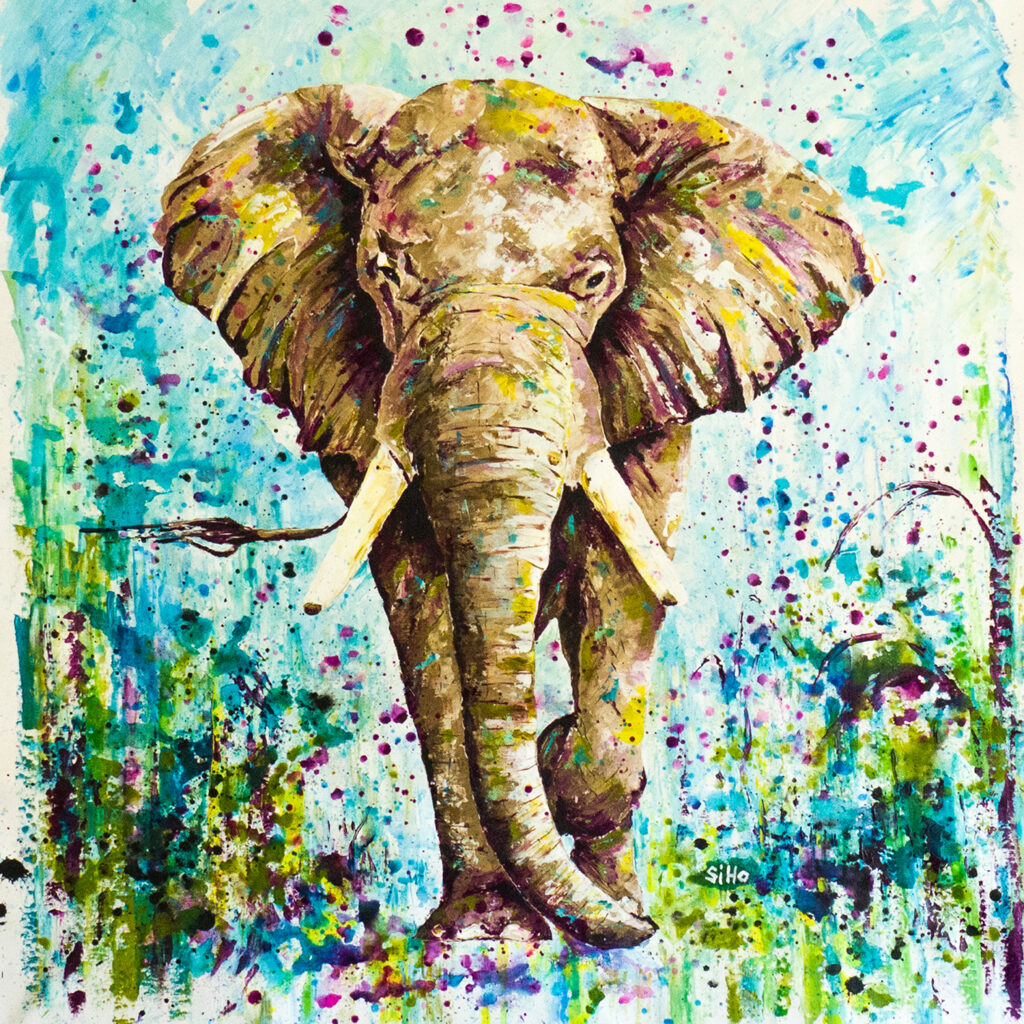 Hello and Welcome to SiHo-Art
NIUSHA
Niusha is a feminine given name of Persian. Translated, the name means "GOOD LISTENER".
Acrylic painting with palette knife, brush, sponge, finger and much more. For me, one of the most beautiful animals in the world.
A firework of colours. I can never really predict where the paint will actually fall on the canvas. My painting is partly based on chance. The end result is always something I could never have foreseen.
Original Art
September 2019
One of One piece certified
Hand painted on canvas
Measures / Price
39,3 x 39,3 x 0,79 inch 2950 USD
100 x 100 x 2 cm 2400€
I offer a free consultation to choose the work that suits them.
My art is available for rent. For example, in office buildings.
Information by email.
Free shipping for the UK and Europe.
Delivery within 100km I do myself and offer that hanging.
Private viewings are welcome
Payment plans available
If you have any questions, please do not hesitate to contact me.
Thank You for looking at my work.