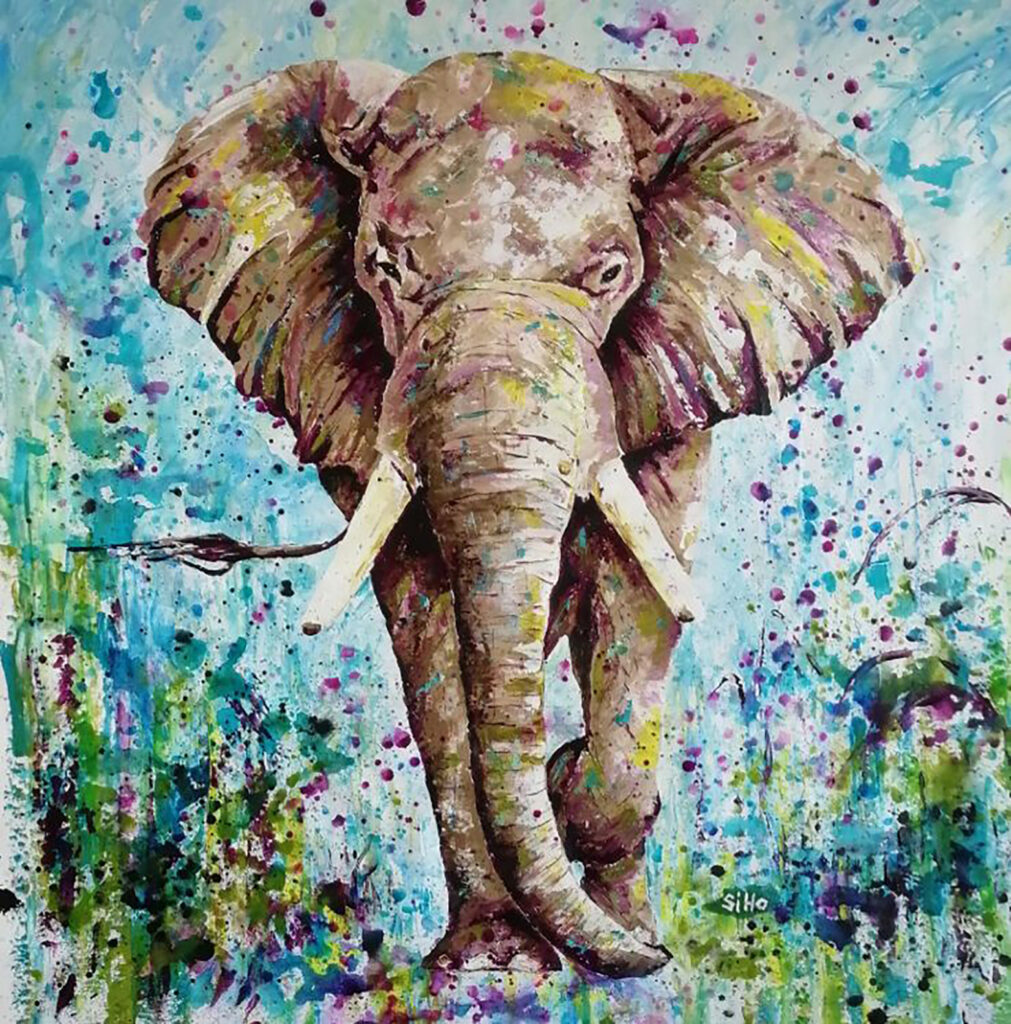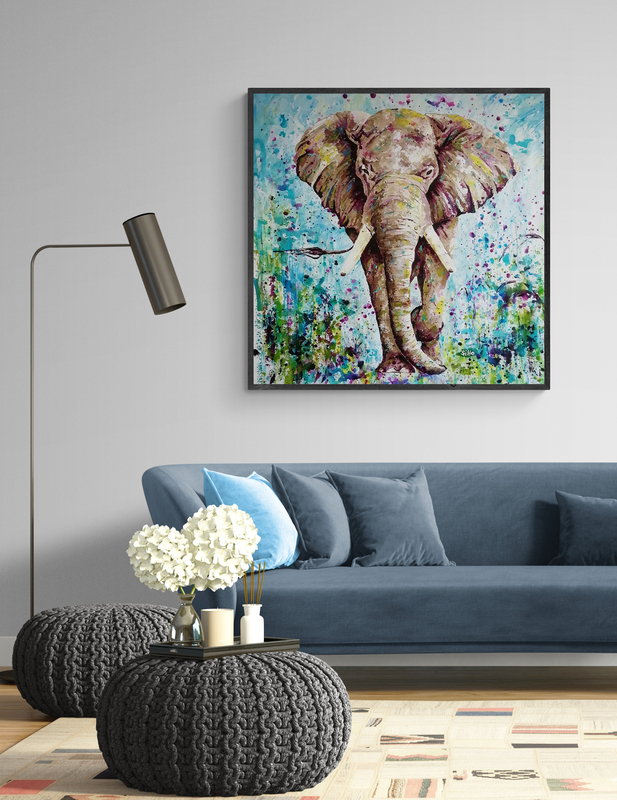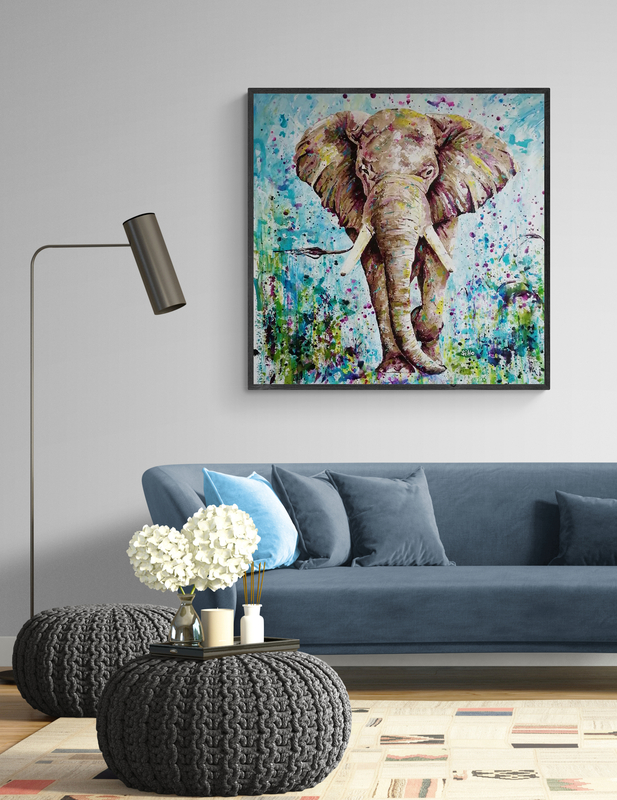 NIUSHA
Niusha is a feminine given name of Persian. Translated, the name means "GOOD LISTENER".
Acrylic painting with palette knife, brush, sponge, finger and much more. For me, one of the most beautiful animals in the world.
The elephant combines opposites: it turns black and white into grey.
Gentleness and strength, sensitivity and power, compassion and unshakable stamina – the elephant carries all these qualities.
Its essence is pure love.
A firework of colours. I can never really predict where the paint will actually fall on the canvas. My painting is partly based on chance. The end result is always something I could never have foreseen.
September 2019
Acrylic on Canvas
100 x 100 x 2 cm
39,3 x 39,3 x 0,79 inch
2000€ Free Shipping