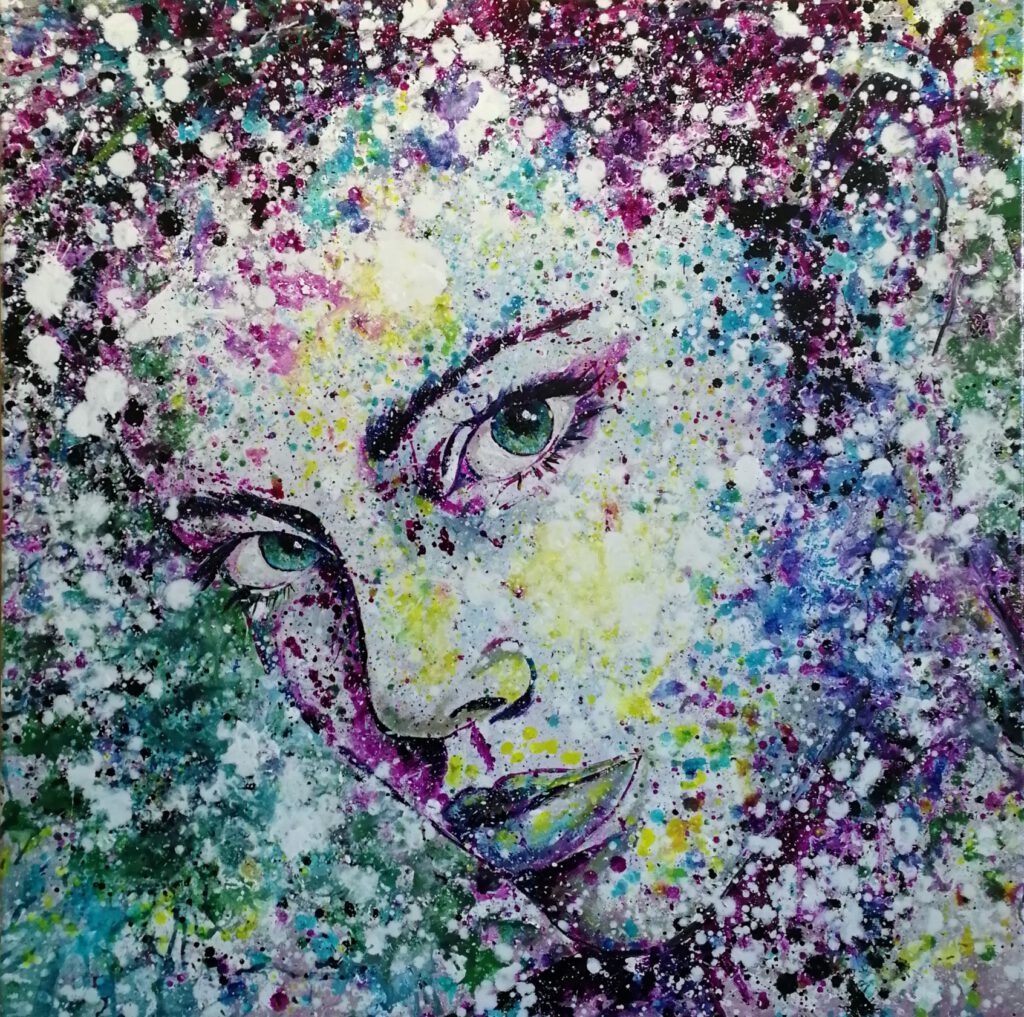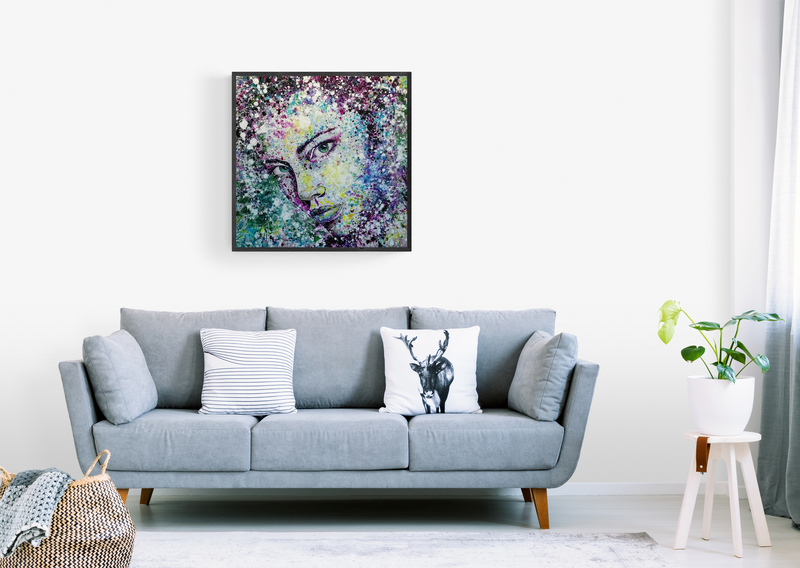 SELINA
The first name Selina means "the heavenly one".
Acrylic painting with palette knife, brush, sponge, fingers and much more.
It presents a beauty in different shades. Blue, green, turquoise and violet. The background and the many colour dots give the portrait an abstract touch.
A firework of colours. I can never really predict where the paint will actually fall on the canvas. My painting is partly based on chance. The end result is always something I could never have foreseen.
February 2020
Acrylic on Canvas
80 x 80 x 2 cm
31,5 x 31,5 x 0,79 inch
2000€ Free Shipping