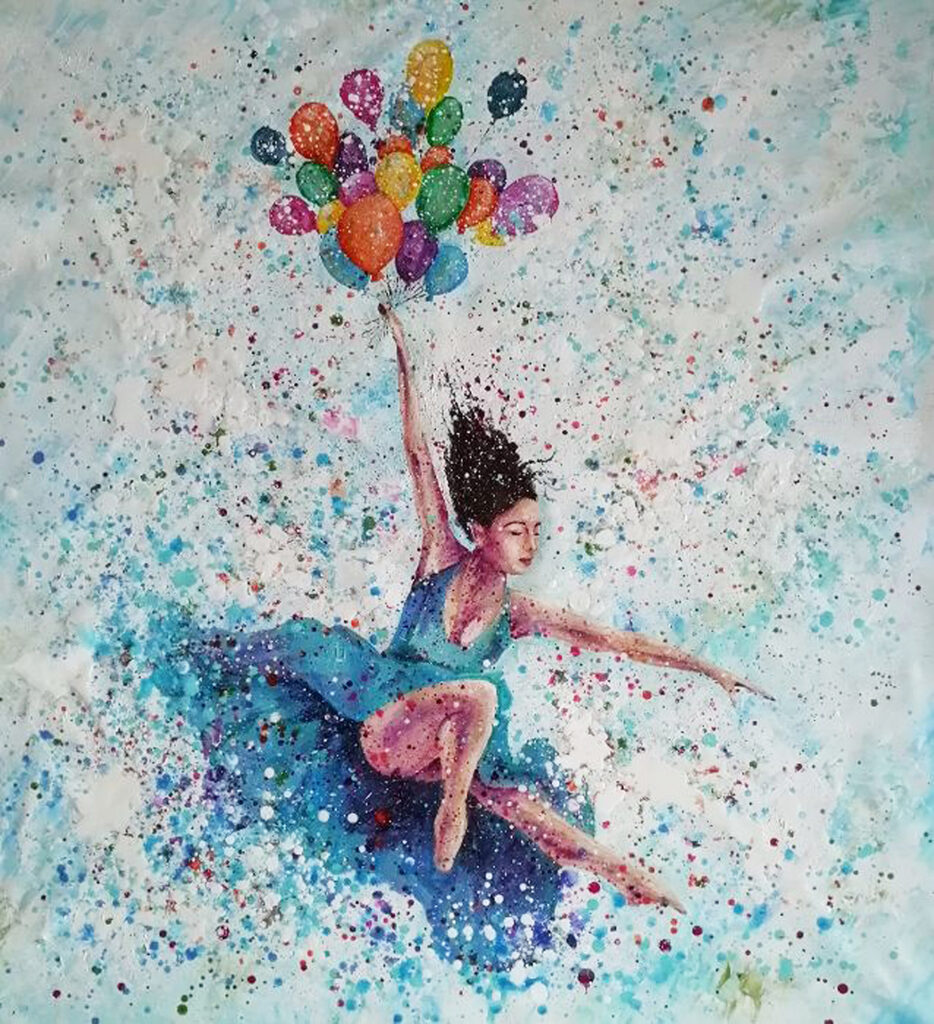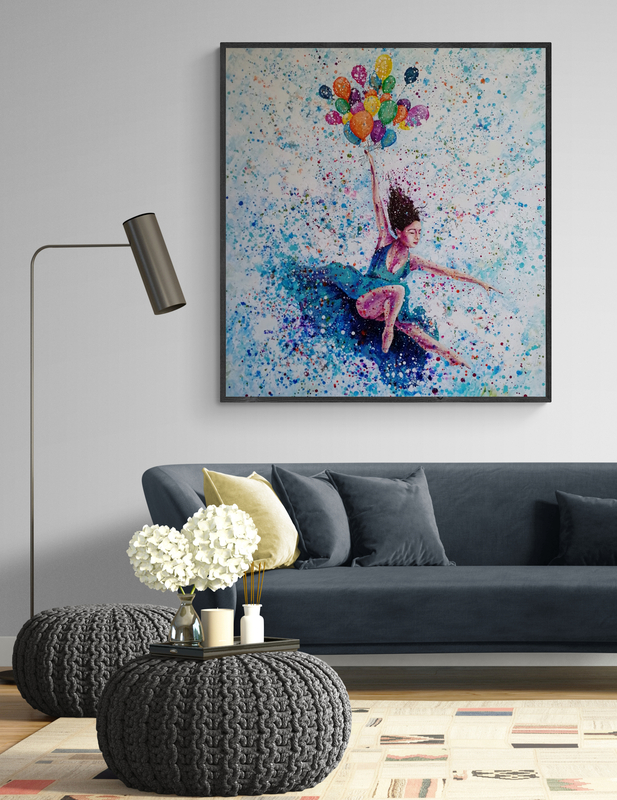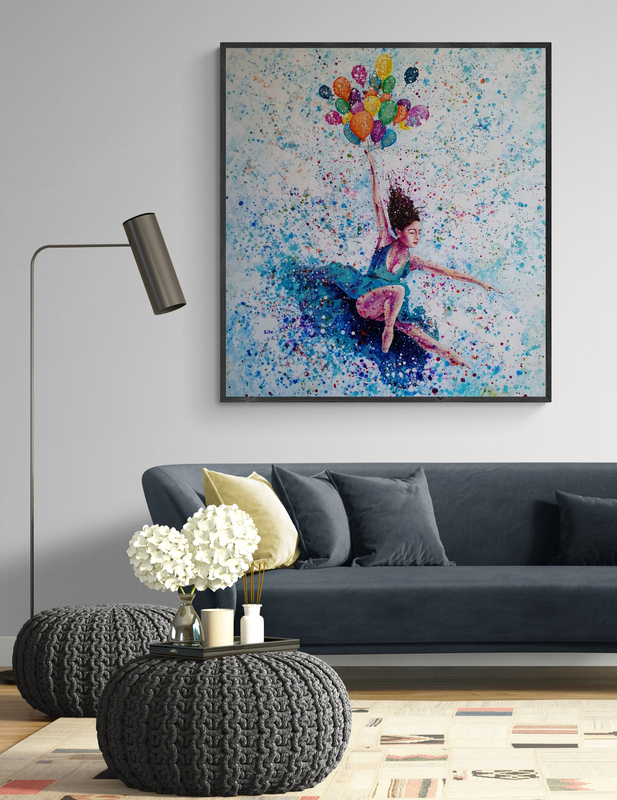 DANCE IN THE CLOUDS
"Just because the sky is a little cloudy, there's no reason not to dance".
Acrylic painting with palette knife, brush, sponge, fingers and much more.
A dancer with balloons carrying her up into the sky. It has always been my dream to be able to fly. I painted the balloons by chance in the colours of the rainbow.
A firework of colours. I can never really predict where the paint will actually fall on the canvas. My painting is partly based on chance. The end result is always something I could never have foreseen.
March 2020
Acrylic on Canvas
110 x 120 x 2 cm
43,3 x 47,2 x 0,79 inch
2300€ Free Shipping