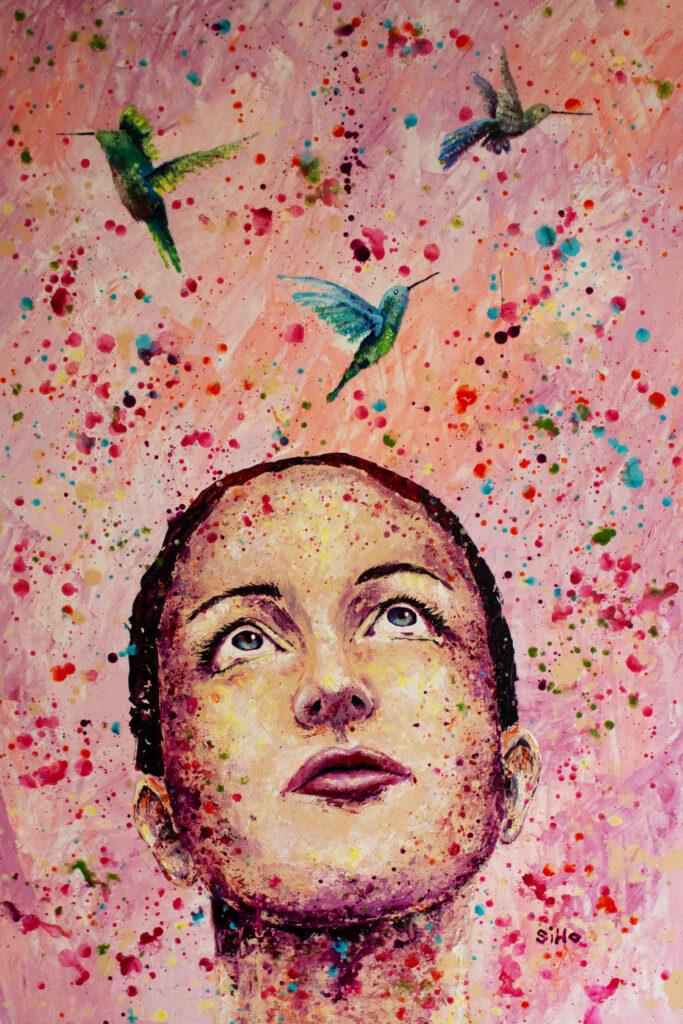 Hello and Welcome to SiHo-Art
ADEVA
I can never really predict where the paint will actually fall on the canvas. My painting is partly based on chance. The end result is always something I could never have foreseen.
Original Art
2020
One of One piece certified
Acrylic Painting on canvas
31,5 x 47,2 x 0,79 inch 2950 USD Free shipping
Thank You for looking at my work.

Hallo und Herzlich Willkommen bei SiHo-Art
ADEVA
Ich kann nie wirklich vorhersagen, wo die Farbe tatsächlich auf die Leinwand fallen wird. Meine Malerei basiert zum Teil auf dem Zufall. Das Endergebnis ist immer etwas, das ich nie hätte vorhersehen können.
Original Art
2020
Zertifiziertes Unikat
Acrylgemälde auf Leinwand
80 x 120 x 2 cm 2400€ Kostenloser Versand
Vielen Dank, dass Sie sich meine Arbeit ansehen.

Bonjour et bienvenue chez SiHo-Art
ADEVA
Je ne peux jamais vraiment prédire où la peinture va tomber sur la toile. Ma peinture est en partie basée sur le hasard. Le résultat final est toujours quelque chose que je n'aurais jamais pu prédire.
Art original
2020
Une pièce unique certifiée
Peinture acrylique sur toile
80 x 120 x 2 cm 2400€ Livraison gratuite
Merci de regarder mon travail.