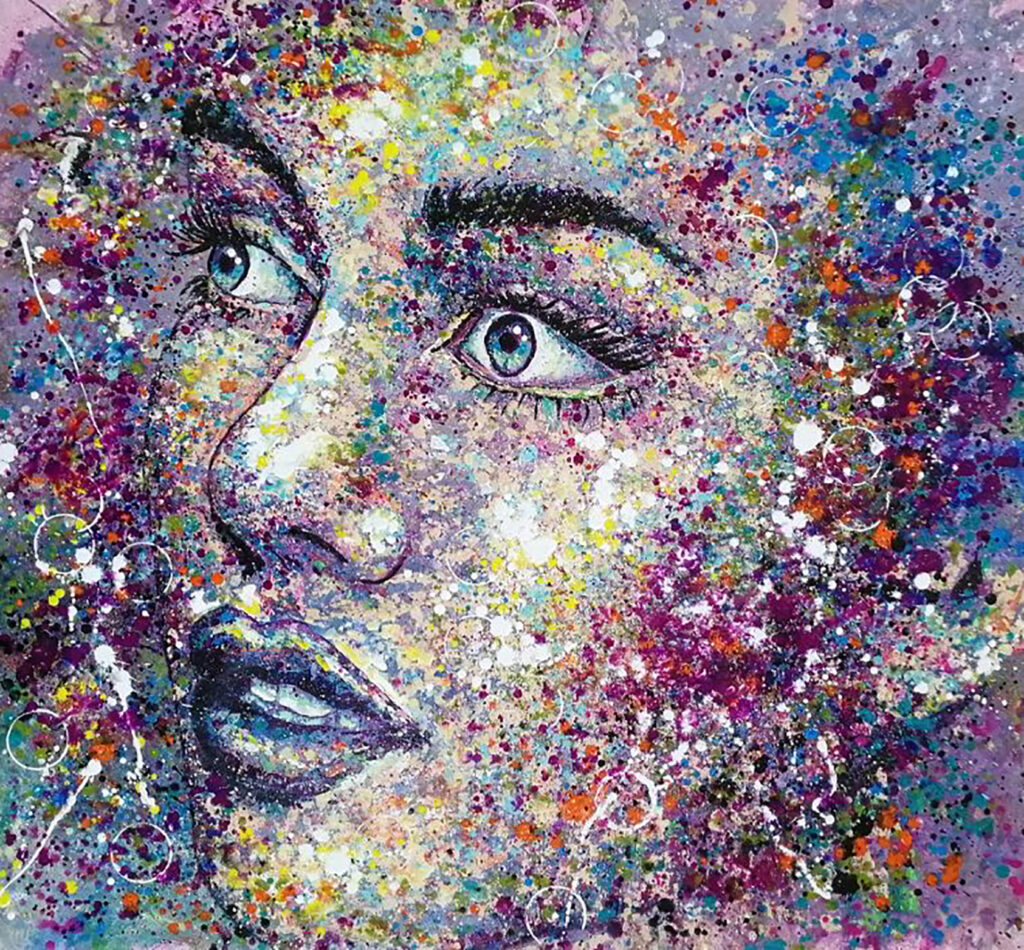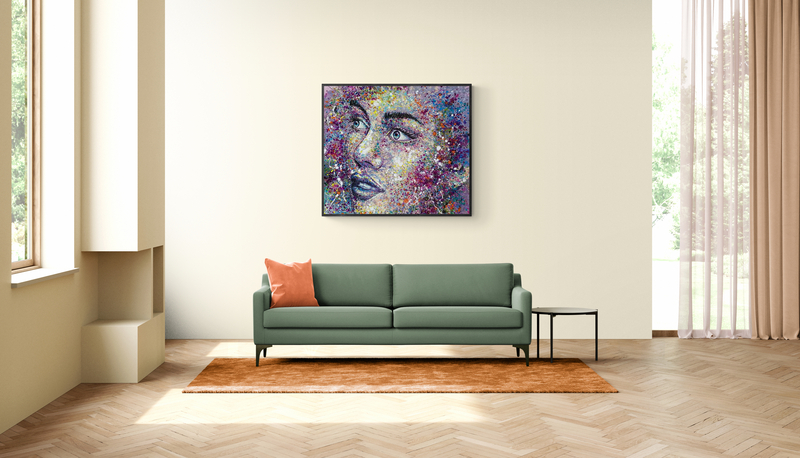 LOOK TO THE FUTURE
"The future belongs to those who belive in the beauty of their dreams".
Acrylic painting with spatula, brush, sponge, fingers and much more. A colourful portrait. A look into the future.
Colours have an impressive effect. That's why I painted this painting so colourful.
In nature, blue skies, turquoise seas or green meadows are particularly impressive and imprint themselves on our brain. For this reason, a rainbow consisting of several colours is one of the most beautiful experiences of nature for most people. The well-known meaning of the different colours is exploited in numerous areas. With colour therapy, the positive effect of different colours is used medically and for the treatment of different diseases, such as depression and skin diseases. The immune system is also stimulated.
A firework of colours. I can never really predict where the paint will actually fall on the canvas. My painting is partly based on chance. The end result is always something I could never have foreseen.
March 2020
Acrylic on Canvas
125 x 110 x 2 cm
49,2 x 43,3 x 0,79 inch
2400€ Free Shipping