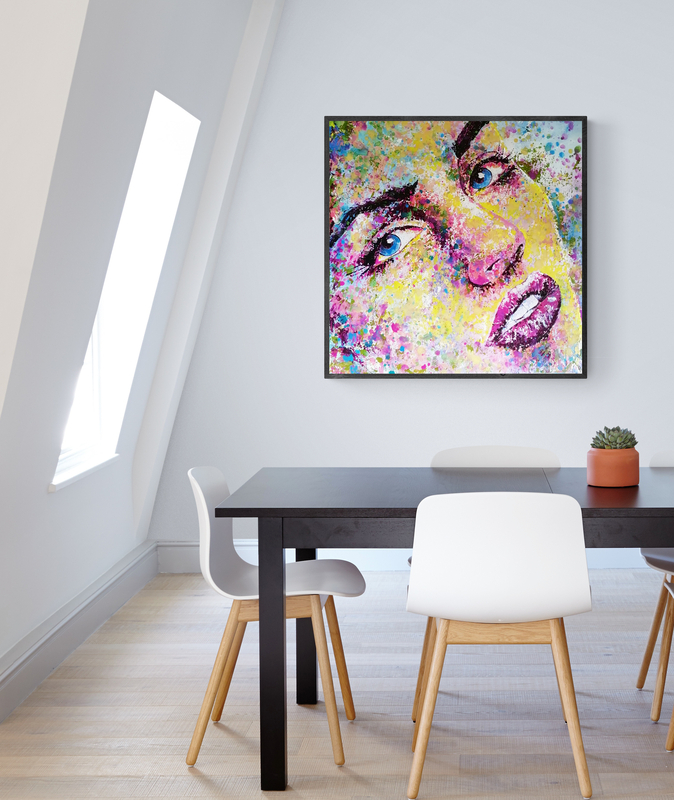 STAR OF HAEVEN
"Stars are little holes in the floor of heaven".
Acrylic painting with palette knife, brush, sponge, fingers and much more.
The origin of this painting was actually planned to be changed. Underneath there is another motif that I did not want to succeed with. Diluted with water, I painted over the old painting with colourful acrylic colours. I always find it very interesting what structures emerge. A play of light and shadow makes this painting shine on the wall.
A firework of colours. I can never really predict where the paint will actually fall on the canvas. My painting is partly based on chance. The end result is always something I could never have foreseen.
July 2019
Acrylic on Canvas
100 x 100 x 2 cm
39,3 x 39,3 x 0,79 inch
2000€ Free Shipping